You are here
Animal Health Technology (AHT) and Veterinary Medical Receptionist (VMR) Programs at Olds College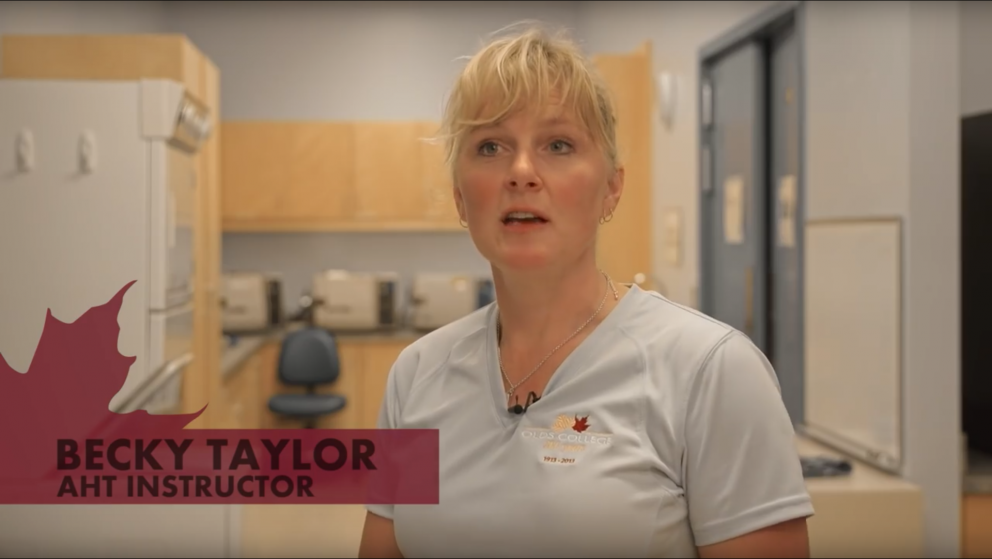 The team at Olds College recently put together these great videos that highlight what you can expect from a veterinary education at their school along with how these programs can prepare you with a practical education you can apply on the job. Check out the videos below or read more on their website to find out what these programs have to offer.
Animal Health Technology (AHT)
2-Year Diploma

The Animal Health Technology (AHT) program will equip you to provide hands-on care to both large and small animals. You will be taught a Canadian Veterinary Medical Association (CVMA) accredited curriculum delivered by staff boasting over 150 years of accumulated veterinary experience! This popular program is currently offered on campus and online. Students who choose the online option will receive their practical training through on campus labs and complete theoretical course work through online study.
Veterinary Medical Receptionist (VMR)
1-Year Certificate

The Veterinary Medical Receptionist (VMR) program at Olds College combines office administration and veterinary medicine skills to train you as a valued member of a veterinary team. The Veterinary Medical Receptionist provides client care as the "face of the practice" and hands-on animal care to both farm and companion animals. This eight-month program begins in September and culminates with a four week industry practicum. Students who chose the online delivery method are required to attend a week-long campus lab in addition to the industry practicum.