You are here
Dogs and Fireworks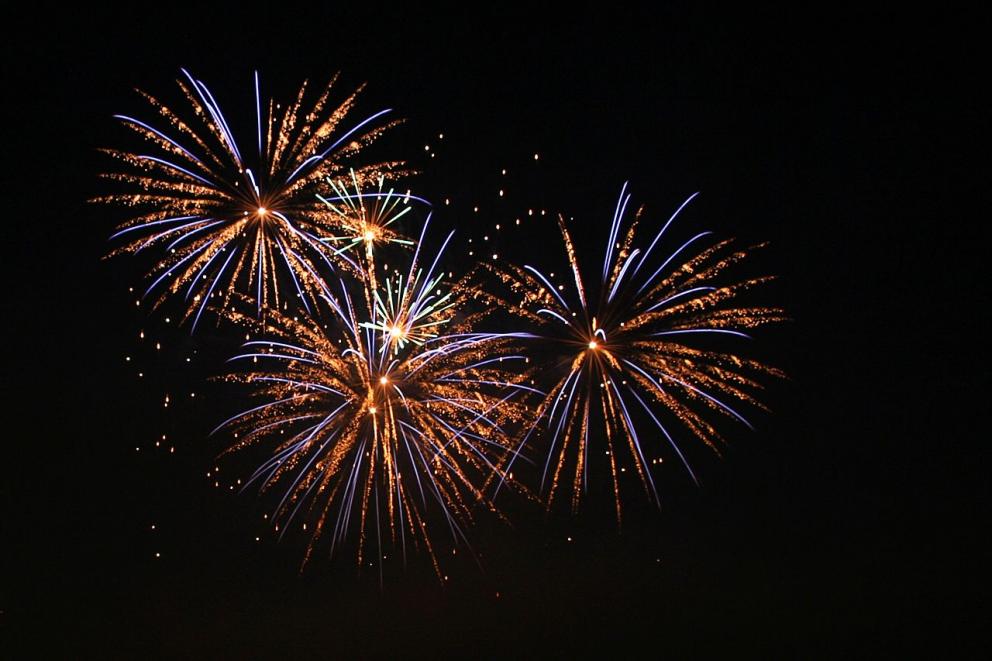 Some quick tips for those considering celebrating holiday festivities with their pets:
When it comes to festivities and celebrations, some dogs may enjoy the setting while others are best left at home. Dogs can be very sensitive to the noise of fireworks as well as hot air balloons and thunderstorms. 

If your pet is sensitive to the noise of the fireworks and/or people and noise around them, it is best to leave them at home. They could panic causing them to run away. Even at home your pet may react to the noise.
Here are some suggestions to help your pet cope:
Play music or turn on the TV or a fan to help mask the noise.
Close the windows and blinds. 
Allow your pet to self-select a safe zone.  It may be a darkened room, a windowless room and/or in the basement where sound and light flashes are muted.
Symptoms often worsen with the pet's age and experience, so if you have concerns please speak with your veterinarian.

We wish you and your pets a happy and safe holiday!