You are here
Health and Safety Considerations in Animal Rescue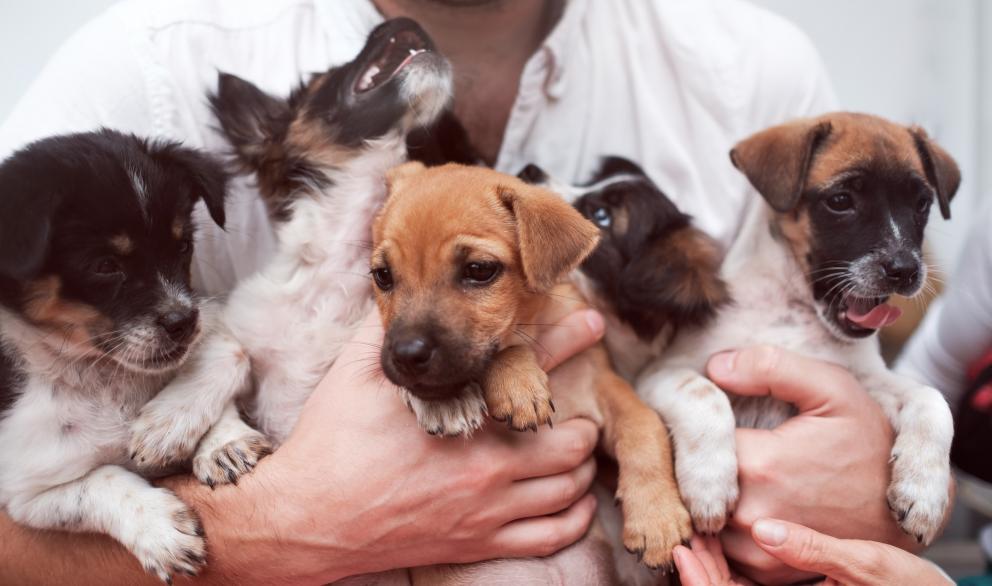 When we see images of natural disasters or news of war, many animal lovers begin to wonder about the welfare of pets and livestock. When news broke about the conflict in Ukraine in early 2022, many Canadians and Albertans wanted to know how to help people and their pets and animals. The Ontario Veterinary Technician Association established an excellent resource page on their website called Help Animals in Ukraine. This page features links to groups who are mobilizing to help Ukrainian animals in need in eastern Europe. There are also groups who have been busy importing animals from Ukraine, and other conflicted countries around the world into Canada, and Alberta. As more heartwarming stories of animals being rescued and imported here emerge, it's important to note that some pets and livestock might have health issues that can spread to other animals.
Canada does not currently have any active cases of dog rabies, a strain that is different than the rabies typically found in wildlife, such as skunks, foxes, raccoons and bats. However in 2021, dogs were imported into Canada with this disease. Following these events, the Public Health Agency of Canada (PHAC) and provincial public health authorities asked the CFIA to take action to address the risks from imported dogs. This led to the measures introduced September 28, 2022.
New Federal measures announced concerning the spread of Rabies in Canada
The Government of Canada has issued a recent update regarding new measures that took effect on World Rabies Day, Sept 28, 2022, prohibiting the entry of commercial dogs from countries at high-risk for dog rabies.
As of September 28, 2022, the entry of commercial dogs into Canada from countries at high-risk for dog rabies will be prohibited until further notice. As of this date, commercial dogs from countries at high-risk for dog rabies will not be permitted to enter Canada and import permits will no longer be issued. Commercial dogs include dogs intended for purposes such as being given/transferred to another person, resale, adoption, fostering, breeding, show or exhibition and research.
If you are rescuing an animal from another country, the Government of Canada offers important information that can help provide a greater perspective on the process involved.
What Albertans Can Do
Our number one recommendation when it comes to issues concerning animals is to always talk to your veterinary team. They have the most up-to-date information on health concerns and regulations concerning the importation of animals into Alberta. Here at the ABVMA, we've also provided a comprehensive perspective on the health and welfare of imported animals through our Alberta Animal Health Source website.  This article covers the threat of disease, animal welfare and what you can do to ensure you're supporting healthy practices. Please refer to Page 9 of the ABVMA Best Management Practices for Animal Shelters and Rescues in the province of Alberta.
Many animal lovers in Alberta want to help animals in distress around the world, and often have the resources to do so. However, it's so important to be equipped with the right information to ensure the safety and well-being of the animals that are needing rescuing as well as the animals and people here at home. The best way to ensure you're taking the proper precautions when importing animals, is to consult with your veterinary team first. It'll be a positive step forward in helping animals aboard and here at home.
Sources
Help Animals in Ukraine — Ontario Association of Veterinary Technicians
Abandoned Ukrainian dog rescued from war zone, settles into Toronto
Biosecurity and livestock – Overview | Alberta.ca
Rabies in animals | Alberta.ca
Importing terrestrial animals to Canada - Canadian Food Inspection Agency
Bringing animals to Canada: Importing and travelling with pets - Canadian Food Inspection Agency
OAHN Companion Animal Research Project Whiteboard Rabies Video