You are here
Help your Vet Help your Pet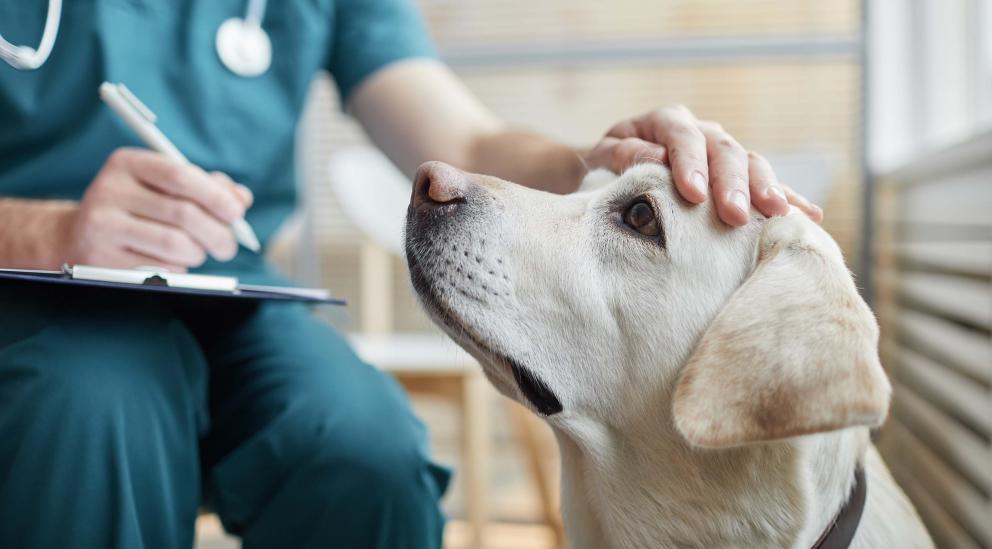 If a veterinarian can't see your animal, it weighs on them too - members of the veterinary team care deeply for your animal and will do their best to help you. However, due to the challenges currently facing the veterinary industry, it's important that customers know, just like the medical community, that these are challenging times where kindness and compassion will be the most effective.
Wait times for routine check ups and animal emergencies in Alberta are currently longer due to the pandemic and other industry related challenges. Here is how you can help:
Routine Care
Book your pet an appointment well in advance.
Allow extra time for refills, special diet orders, and other requests.
Please be patient.
Emergencies
Know where the nearest emergency veterinary hospital is, and phone ahead before you go.
Realize that medical cases are triaged with the sickest animal seen first.
Think ahead - A well prepared emergency kit will help you care for your pet in the event of an emergency.
Emergency care is prioritized based on the severity of the patient's condition. A team member will initially have your animal assessed. Based on priority level, the animal will be seen as soon as possible. Examples of highest priority cases are collapse, difficulty breathing, traumatic injury, unable to urinate. Lower priority cases include blood in urine, diarrhea, vomiting, skin conditions, limping, sore ear.
Your veterinary team knows you are worried about your pet. They understand because they are pet parents too.
Preventing Emergencies
Leash your pet when outdoors. 
Keep your pets' vaccinations up to date.
Establish a relationship with a veterinarian who can prevent small problems from growing into major health concerns.
Resources for Clinics
To help the public understand ways they can help, the ABVMA has prepared a number of digital posters and social media assets for you to share with your clients. 
Digital poster and digital assets for social media are available for download below.
Social Media
Square
General Social Media Copy: Veterinary practices and emergency veterinary hospitals are experiencing an increased caseload during the pandemic. There are longer wait times for routine check ups and animal emergencies in Alberta. Increased caseload takes a toll on your veterinary team. Please be patient, below are some tips on how you can help your vet provide the best treatment possible for your pet.
Printable Assets