You are here
Questions to Ask When Selecting a Puppy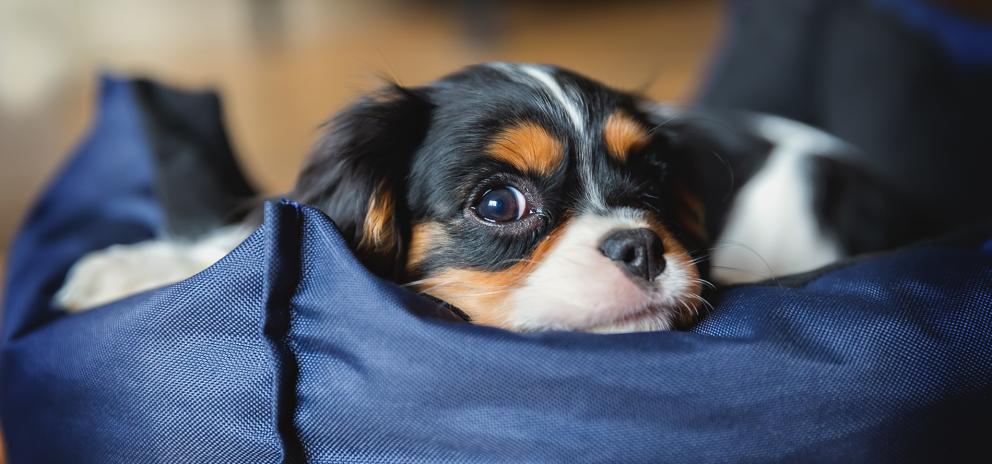 Bringing a new pet into your household is a big decision and commitment. Whether you are purchasing a puppy from a rescue group, animal shelter, or breeder this list of questions will help you make the decision best for your home and family.
Breeders/rescues/shelters should be willing to answer any questions you have and should ask many of you as well. They want to make sure their puppies are going to good homes, with people who know what to expect and have made all the necessary preparations.
1. What do you and your family want in a dog?
Taking the time to list all the traits you want in a dog before actively looking for a puppy will set you up for success. Ideally everyone in the family wants to get a puppy as having consistency between family members is very important for house training and behavioural training. Also, ideally the whole family agrees on size of dog, amount of energy, long haired vs short haired etc. Discuss who will feed, walk, groom and pick up after the dog. Prepare a budget for the cost of caring for the dog, including researching pet insurance. All puppies are adorable so it is best to have the list of traits in hand before ever seeing a puppy. Otherwise impulse buying is a definite possibility.
The rescue/shelter/breeder should be knowledgeable about the breed's strengths and weaknesses including how much exercise the puppy requires to be happy and well adjusted.
2. Are you able to see the puppy with its parents and littermates?
You won't always be able to visit the puppy with its whole family, but it is essential that you see it with the mom. You want to assess the temperament of the mom and the puppy and how they interact with each other. Is she aggressive or caring? Is the puppy hyperactive or docile? Also, ideally you see the mom before seeing the puppies. You will have an adult dog much longer than a puppy so it is important to like the adult version. This information will help you decide whether this is the right puppy for your family.
3. Are you able to see and handle the full litter?
By handling a few puppies, you will be able to see whether they are all of similar size, character and health. You can also see how they interact with other dogs and you. In general, the puppies that are 'middle of the pack' make the best family pets. i.e. not the most dominant of the litter and not the most submissive.​
4. Are the puppies weaned?
Puppies should be fully weaned at seven weeks so if they aren't, it could be a sign that they are actually younger than the breeder/rescue/shelter is telling you.
5. How are the puppies socialized?
Most breeders/rescues/shelters ensure that every puppy has had ample interaction with people and their puppy siblings before they are ready to be sold. They may also have begun to teach them simple commands like, "No" or "Down." However, they should not have been walked outside of their home or been in contact with other dogs besides their family.
It is very important that puppies are properly socialized so they become well-adjusted dogs. You should ask if the puppies have been around people, other dogs, and if they are comfortable with a household environment. The puppies and other dogs should not be unusually shy or scared. Early socialization will help the puppy better adjust to new surroundings and life with you after you bring him home.
6​. When am I allowed to take the puppy home?
Puppies should not leave their mothers and littermates before 7-9 weeks of age because it can affect their social development, especially getting long with other dogs. If left with mom and littermates longer than 10 – 12 weeks, they may not bond as well with people.
7. Will the puppies be seen by a veterinarian before they leave mom?
Puppies should be examined, dewormed and vaccinated prior to leaving the breeder/rescue/shelter. Puppies should receive vaccinations between 6-9 weeks old and again at 10-12 weeks old and 14–16 weeks. Be sure you receive this information with the purchase records so that you can complete the puppy vaccine series with your own veterinarian.
8. Do you have any copies of health certificates for the parents?
Depending on the breed, some purebred dogs have hereditary conditions that can be passed down to their puppies. By checking for health certificates or clearances, you'll be able to see if there are any common problems that you might need to look out for.
9. Can I return the puppy if there are any health problems?
We really hope this won't be an issue but, if for any reason, you do discover a serious health problem in the first couple of weeks, the breeder/rescue/shelter should be willing to work with you on a refund or exchange.
10. Is the puppy registered with the Canadian Kennel Club?
If you are looking to buy a purebred dog, the breeder should have registered the puppies with the Canadian Kennel Club and be able to provide a Purebred Dog Certificate of Registration. If the application is still pending, it might be worth asking to see the certificate of the mom and dad.
Under the Canadian Kennel Club, the breeder is responsible for registering the puppy and forwarding the certificate to the new owners within six months of the purchase date – they cannot charge additional fees for this service.
11. Can I get references from previous puppy buyers?
Ask for references from others who have purchased dogs from the breeder/rescue/shelter and don't be surprised if you are asked to provide references as well. Both the breeder/rescue/shelter and the buyer are responsible for ensuring that the match is in the puppy's best interest.
By following up with references, you can get a second opinion about the breeder/rescue/shelter and discuss openly whether their dog is everything they hoped for as an adult dog.
Further reading: