You are here
Veterinary Specializations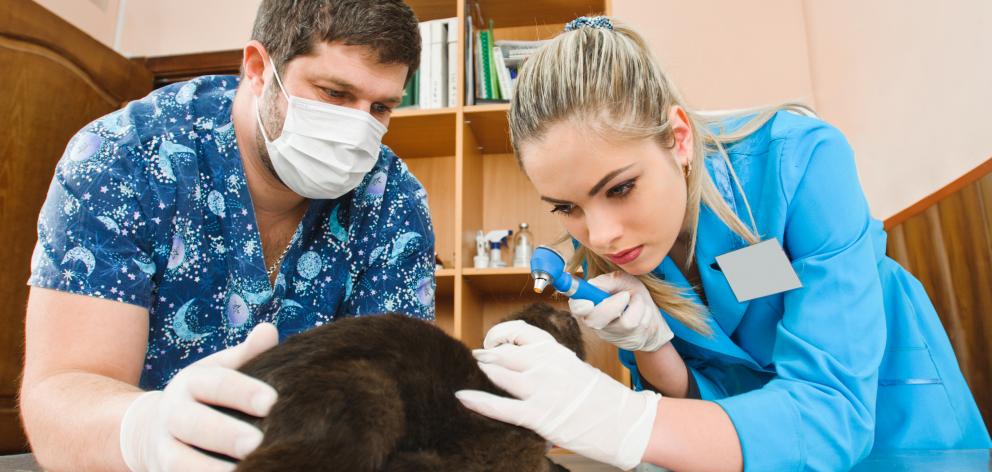 Just as is the case in human medicine, there are practicing specialists in the field of veterinary medicine.   A specialist is a veterinarian who has undertaken extra training (typically 3-4 years) to gain advanced competency in a very specific area of veterinary medicine.  Once the training is completed, comprehensive examinations and evaluation of proficiency are carried out by the specific specialty "colleges".  Upon satisfactory completion of this intensive evaluation the veterinarian is granted their "board certification" in the specific specialty in which they trained.  
The specializations available to veterinarians are as broad as the roles of animals in our lives. After achieving a Doctor of Veterinary Medicine, certain fields may stand out to you as a potential career path. Read the list of specializations below to discover if you're inclined to a specific field of veterinary practice.
Animal welfare
Dental care
Laboratory animal medicine
Poultry care
Theriogenology
Anesthesia and analgesia
Behavioural study and conditioning
Clinical pharmacology
Veterinary dermatology
Internal medicine
Veterinary microbiology
Nutrition
Veterinary ophthalmology
Pathology
Preventative medicine
Radiology
Sports medicine and rehabilitation
Surgery
Zoological medicine
Emergency and critical care
If you're inclined to any of the specialties above, check out the American Medical Association list of American Board of Veterinary Specialties and see our list of accredited Canadian veterinary programs. Canada participates in the American specialty educational network.