You are here
Wild Horses in Alberta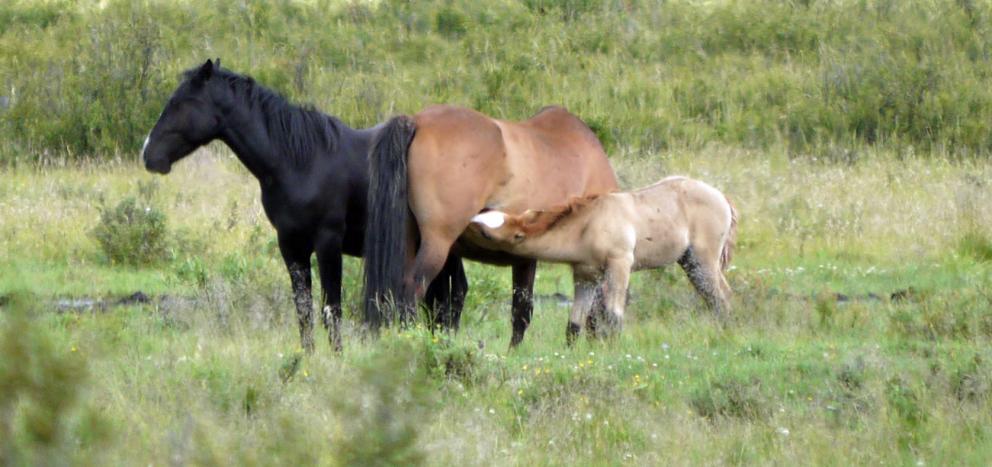 -Published February 24, 2104-
Many concerned members and citizens have written us over the past few weeks in regards to the feral horse capture currently taking place in Alberta. As veterinary practitioners, animal welfare is always our primary concern, whether it is the health and welfare of a single animal or that of an entire ecosystem.
Members of Alberta's department of Environment and Sustainable Resource Development (ESRD) have been tracking the province's feral horse populations since 1982 and have observed a notable increase in the population size over recent years. An abundance of feral horses results in overgrazed pastures, which pose a significant threat, among others, to other wild animal populations. Some of these herds have also been identified as reservoirs for incurable viral diseases, such as Equine Infectious Anemia (EIA: http://bit.ly/1c37CFD), which can pose a serious risk to domestic herds if mixed.
Based on these perceived risks, this year's capture was enacted as legislated by Section 9 of the Stray Animals Act. Licenses to participate in the capture are awarded only to those who can display the knowledge and ability to properly and humanely handle and transport horses. Mistreatment of these animals is punishable by the Criminal Code of Canada or the Animal Protection Act, and we would urge you to report any incidents of mishandling to the RCMP immediately. We also urge all parties involved to observe strict biosecurity protocols: http://bit.ly/1e7IjSH
Licenses, Screenings and Restrictions on Capture: http://bit.ly/1dQ3H4x
While horses are not native to the region, there are no plans to remove them from the landscape. Our focus remains on the health of the ecosystem and welfare of all animals. We believe it is inhumane to leave population control to the natural forces of predation and starvation. Although we believe the current process to be the most reliable and humane method for population control, we will continue to support the ongoing investigation of alternatives.
For more information about wild horses in Alberta visit http://bit.ly/1fhrFVw